What are Insulated Windows?
The number one focus of insulated windows is their energy efficiency, which should be an important consideration for any home. Heat gain and heat loss through poorly insulated windows account for 25%-30% of residential heating and cooling energy use.
The more windows you have, the more energy you stand to lose through those windows and the higher your energy bill will be. In this article, we will share the benefits of insulated windows and the different types of glass and glass packages you can add on to your new windows to ensure they are as energy efficient as possible. We'll even tell you why your windows can get condensation on the inside and how to avoid that in the future.
The Benefits of Insulated Windows
With 25%-30% of your homes energy being lost through poorly insulated windows, one of the top benefits that customers notice is a drop in their energy bill. Properly insulated windows help regulate the temperature in your home, keeping the outside weather outside. This means your AC unit doesn't have to work as hard to keep your home at your desired temperature.
A well-insulated window will keep out the heat in the summer, trap it in during the cooler months, and will help to decrease the amount of dust and allergens that get into your home. Properly insulated windows also cut down on outside noise to give you a quieter home, especially if you live close to a busy street.

How Insulated Glass Windows Work
Most insulated glass units are double pane rather than single pane. In between the panes is very little but air. Many replacement window manufacturers offer glass packages that can put argon gas or something else in between the panes to increase energy efficiency.
These gases help reduce convection currents between the panes and thus help slow any air transfer between the inside and outside. These gases are non-toxic, so there is no need to worry should a window break.
Some insulated glass may also be coated with a specialized coating which helps reflect the sun's rays in the summer months known as our Low-E glass package.
Low-E Glass Panels
SolarZone Low-E Glass is created by applying a microscopic, undetectable metallic coating to the second surface of an insulating glass unit. Its intelligent design blocks heat from the sun's rays in the summer but allows warmth from shorter solar rays into the house during the cold winter months. By blocking the sun's rays, you're not only making your home more energy efficient, you're also cutting back on some of the wear and tear on your floors and furniture that comes from the intense and hot sun.
What is Argon Glass
Argon glass is used as a great insulation system for replacement windows. The space between the glass lites, historically just dead air, is filled with Argon gas. This colorless, odorless, non-reactive gas is the third most prevalent gas in our atmosphere. Its extremely low thermal conductivity and high density (Argon is 38% denser than air) makes it an ideal insulating agent.
Warm-Edge Spacer System
Do you have window condensation? This is the section for you. A window's spacer system, or the component that separates glass layers, is remarkably impactful on the energy efficiency of the entire unit.
The traditional, box-shaped spacer system can increase heat loss and cause condensation to form on the edge of the glass. If your windows are 20 years old, you've probably noticed condensation in your windows.
Our Warm-Edge Spacer System is designed to block the path of escaping heat far more effectively, reducing condensation on winter glass. Non-conducive edges eliminate any glass-to-metal contact and contribute to a reduction of edge-of-glass temperatures. Featuring a unique U-channel design, these spacers are far more effective than their dated predecessors.
Insulated Window Prices
Window World of Southern Nevada offers several glass packages in the case your home gets a lot of direct sunlight. The SolarZone Elite glass package comes standard on all of our windows. With a .19 -.21 SHGC*, we feel certain the standard package will benefit your home's energy efficiency. Of course, like any product, there's always an upgrade available.
The SolarZone Sunshield (blue color) has a .14-.15 SHGC and is an extra $100 per window. We also have the Laminated Glass package that provides greater noise reduction and is break-in deterrent for $150 per window.
The Acoustic Glass package (AKA offset glass package) also provides greater noise reduction for $100 per window. Which package you choose should depend on your home, where it is located, where the sun hits your home, and the amount of noise pollution near your home.
How Much Energy Can Insulated Windows Save?
The savings can vary greatly by house and by customers for many reasons. If you leave your windows or doors open on a regular basis, if you also have blackout curtains covering the window, if you added a top tier glass package or simply went with the most economical window choice - all of these factors and more can have an effect on the energy efficiency of your insulated windows. However, considering 25%-30% of your home's energy is lost through your windows, that could end up being some noticeable savings on your energy bill.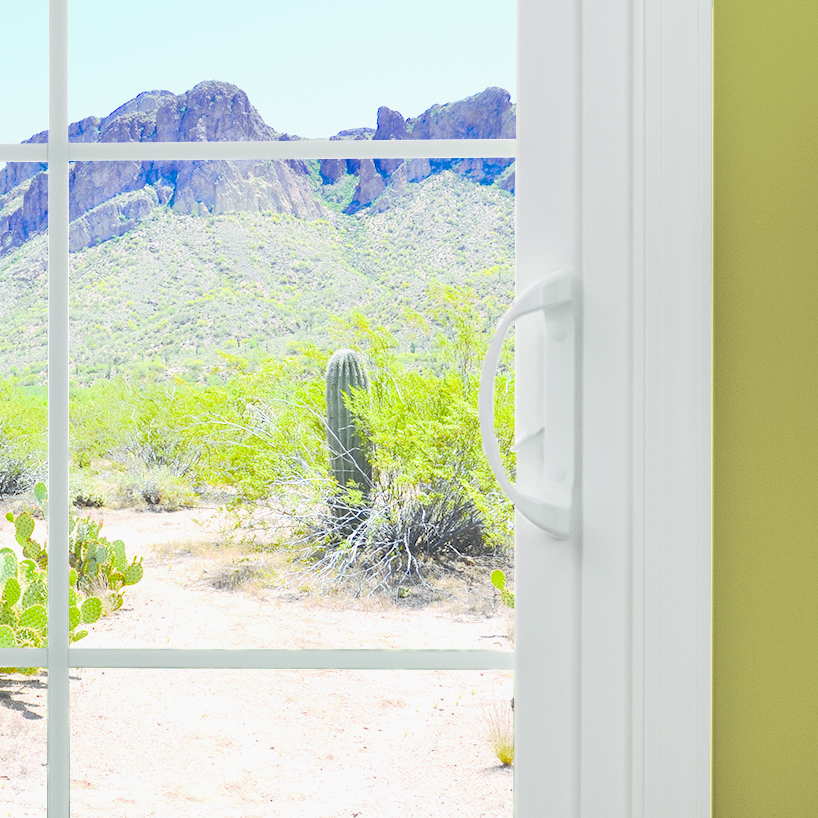 Summary and Next Steps
Well-insulated windows means double pane with argon glass and a Low E glass package to ensure the most energy efficiency in your home. However, even the most energy efficient window won't be any good if it is not installed properly.
Always be sure to have your windows installed by a professional according to the manufacturer's instructions (otherwise your warranty will be void and you may lose out on efficiency). Here in Las Vegas, the sun beats down pretty hard.
So if you don't have any type of insulated windows protecting your home, you're losing money and decreasing the value of your home and the furniture inside of it. Call Window World today at 702-897-8209 to talk to someone about the right energy efficient windows for your home and visit https://www.windowworldsouthernnevada.com/energy-savings/ to learn more about our energy saving options.
*SHGC - Solar Heat Gain Coefficient. It is expressed as a number from 0 to 1, the closer to 0, the more efficient the window is. This is the measurement that describes how well a window is able to direct and diffuse radiation coming from the sun and sky (or reflected from the ground)
Back to Blogs
---