About Us
We've been serving the Southern Nevada area for 13 years with quality and service that goes beyond anyone else.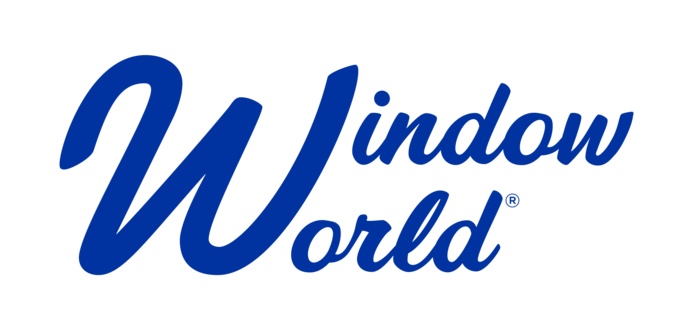 Our Story
Window World of Southern Nevada
Window World of Southern Nevada was founded in 2007 and is locally owned. We partner with the best manufacturers, which enables our customers to save through our national buying power. Our products carry a strong labor guarantee with no interest and monthly payment financing options available.
Find out what customers are saying about our unbeatable service and quality.
In the last year, I've slowly been replacing windows and a slider in my home. I did research and reached out to Window World. Now that the project is complete, I could not be happier with my windows and my new slider. I've noticed a huge difference in the comfort of my home after the windows have been installed. I did the project in 4 increments and always had Virgil handle the replacements. He was great and always did great work. Such a hard worker and really nice guy. His assistant Chris was just as great. They both worked so well and handled my project well. I never had a concern. They worked hard, cleaned up and I couldn't be happier with my new windows!! Thanks Virgil and Chris!!!
- Bob
The History of Window World
A peak inside the world of Window World.
Window World® is America's largest replacement window and exterior remodeling company, offering quality windows, doors, siding, shutters and more, with over 200 locations nationwide. Despite the ever-changing landscape of the home improvement industry, our promise has remained constant since our start in 1995, "Superior Products, Professionally Installed, at a Guaranteed Low Price."
Window World has sold over 17,000,000 windows to date, including 1,000,000 windows annually since 2009. In addition to being awarded the ENERGY STAR®, our windows, siding, and doors have earned the Good Housekeeping Seal, an accreditation reserved only for products rigorously tested by the Good Housekeeping Research Institute and verified as trustworthy. As we celebrate over 25 years in the industry, Window World is proud to offer a comprehensive suite of products for a true exterior transformation.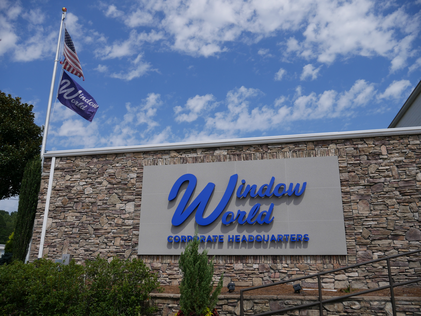 Window World Headquarters
North Wilkesboro, NC
Additionally, through our charitable foundation, Window World Cares®, the Window World Family provides funding for St. Jude Children's Research Hospital®. Since its inception in 2008, Window World Cares has raised over $10.75 million for St. Jude. Window World, Inc. also supports the Veterans Airlift Command, a nonprofit organization that facilitates free air transportation to wounded veterans and their families. To date, Window World has sponsored over 115 missions throughout the U.S., surpassing more than $2.5 million in donations and in-kind contributions.
Window World Gives Back
At Window World, we take service seriously.
For us, service extends beyond the customer — it's about serving the entire community. We believe in putting our money where our heart is, raising financial support for organizations that inspire us to be better people.
Window World Cares
Window World Cares® is a foundation devoted to raising money for St. Jude Children's Research Hospital®. Since its inception in 2008, Window World Cares has raised over $10.75 million for the hospital, and we show no signs of slowing down.

We're known for our service — but don't just take our word for it.
We take great pride in delivering top-quality products and unbeatable service. We are respected by customers and experts alike, which is what has helped us become America's largest exterior remodeler. But don't just take our word for it — take theirs.
Blog
Get design tips, product info, and expert guidance for all things "home."